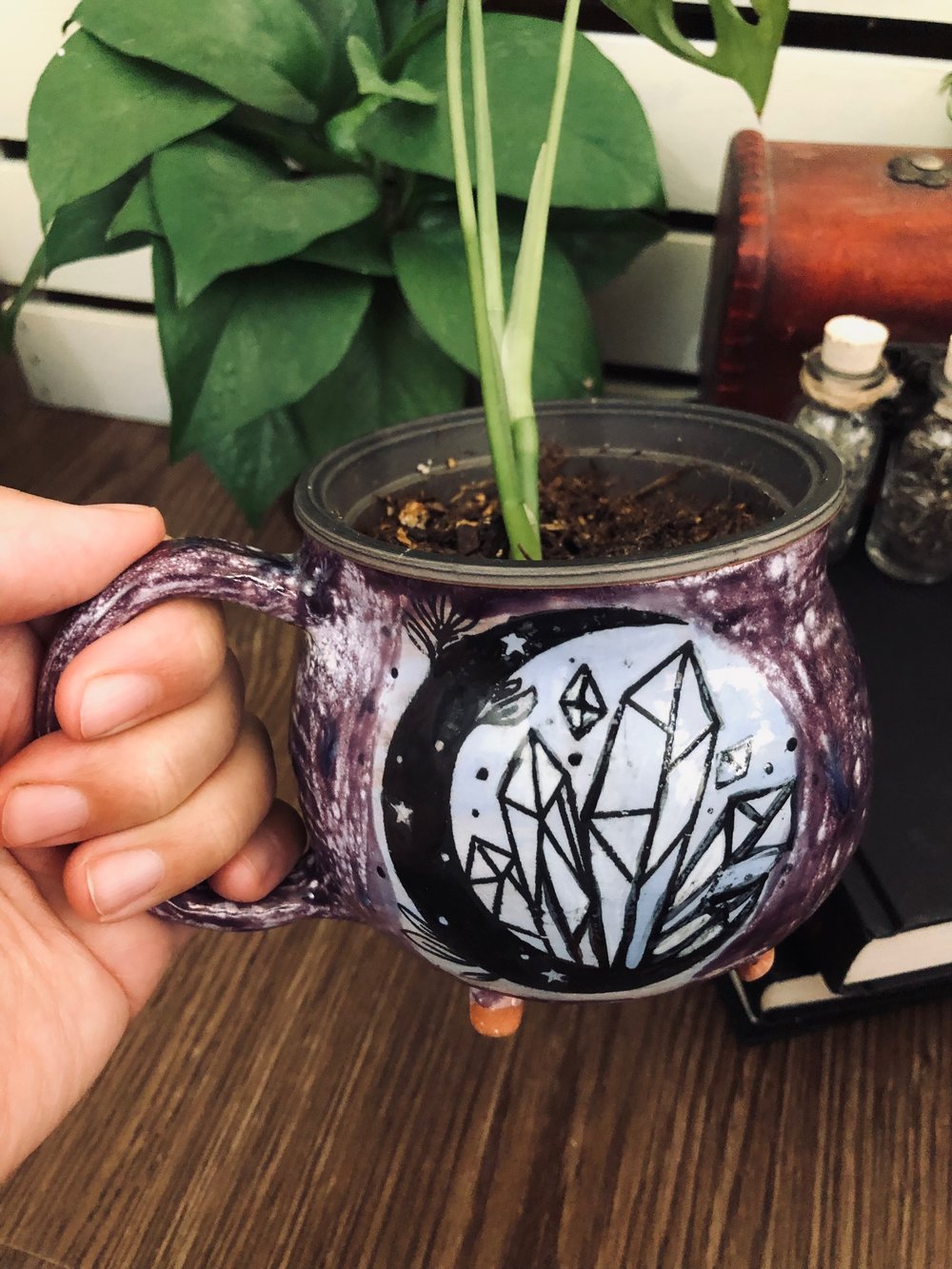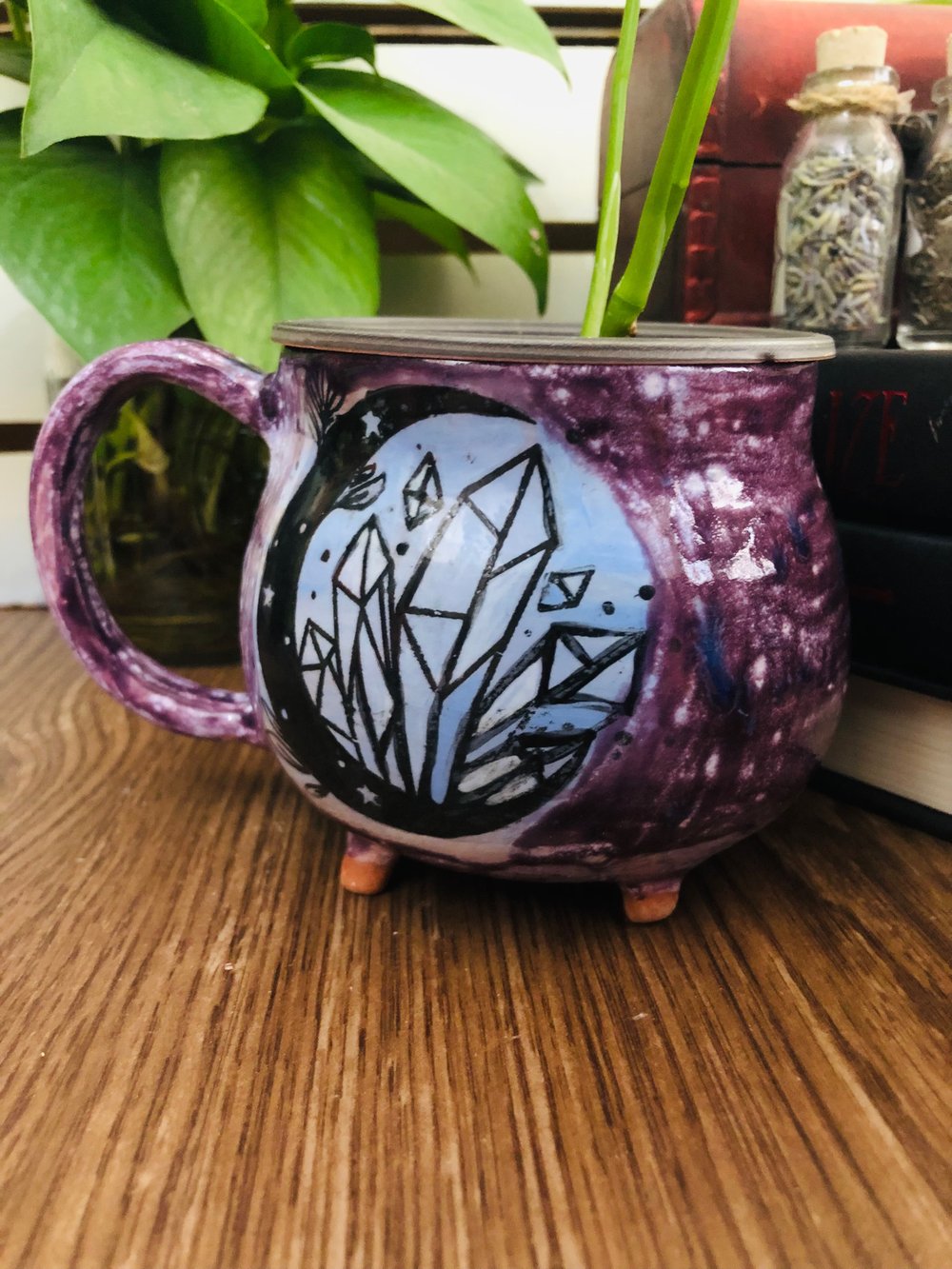 Clay planters
One is a cauldron and the other a green pot
Hand-painted and Thrown by me, from red earthenware clay
All of my pieces are covered in food-safe clear glaze inside and out!
Can be used as a cache pot or plant the plant directly in it.

My pieces are one of a kind and in many of them, you will find slight imperfections and marks left by the handmade process. There's are all a part of the quirky charm that comes with owning a handmade piece. I hope you love it as much as I loved making it!!