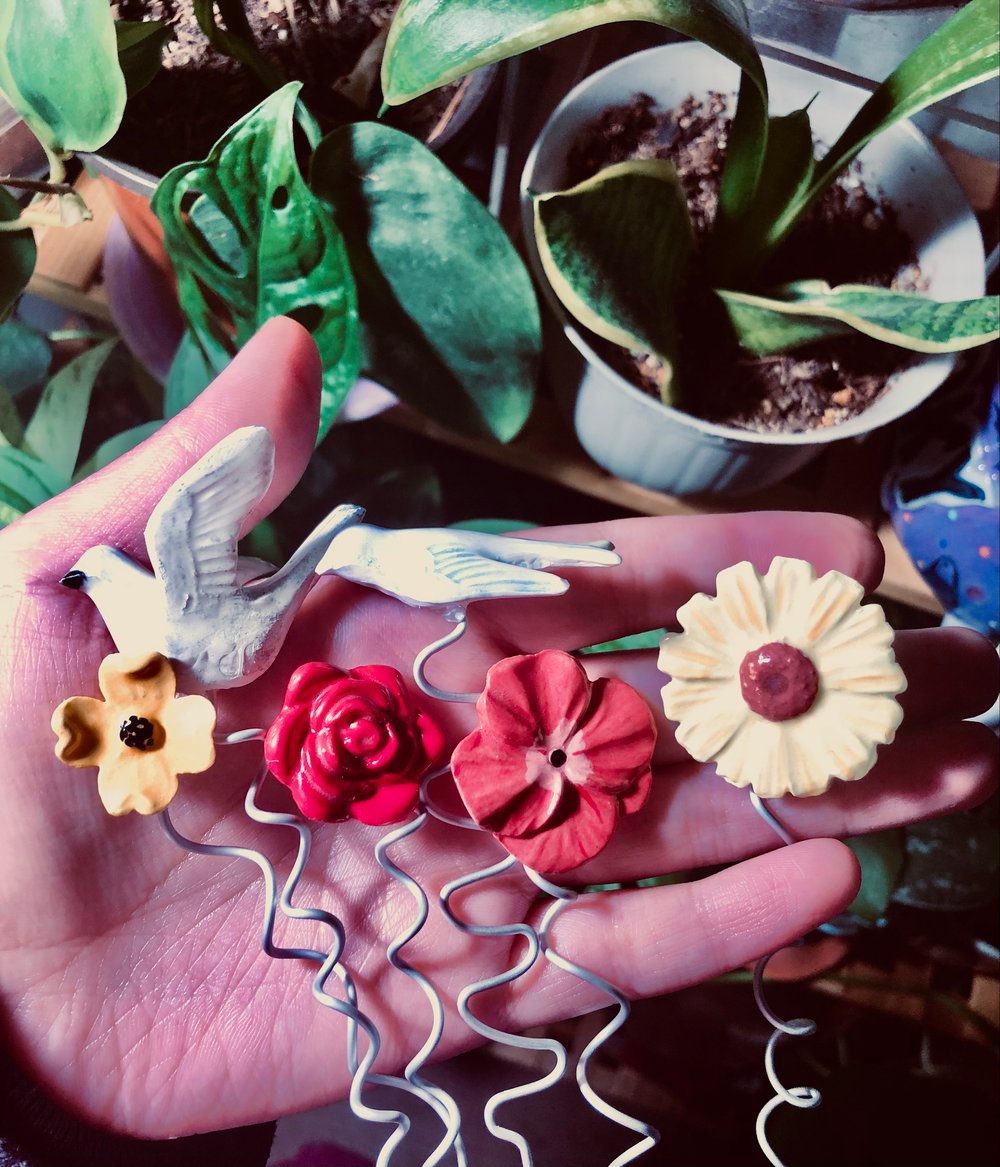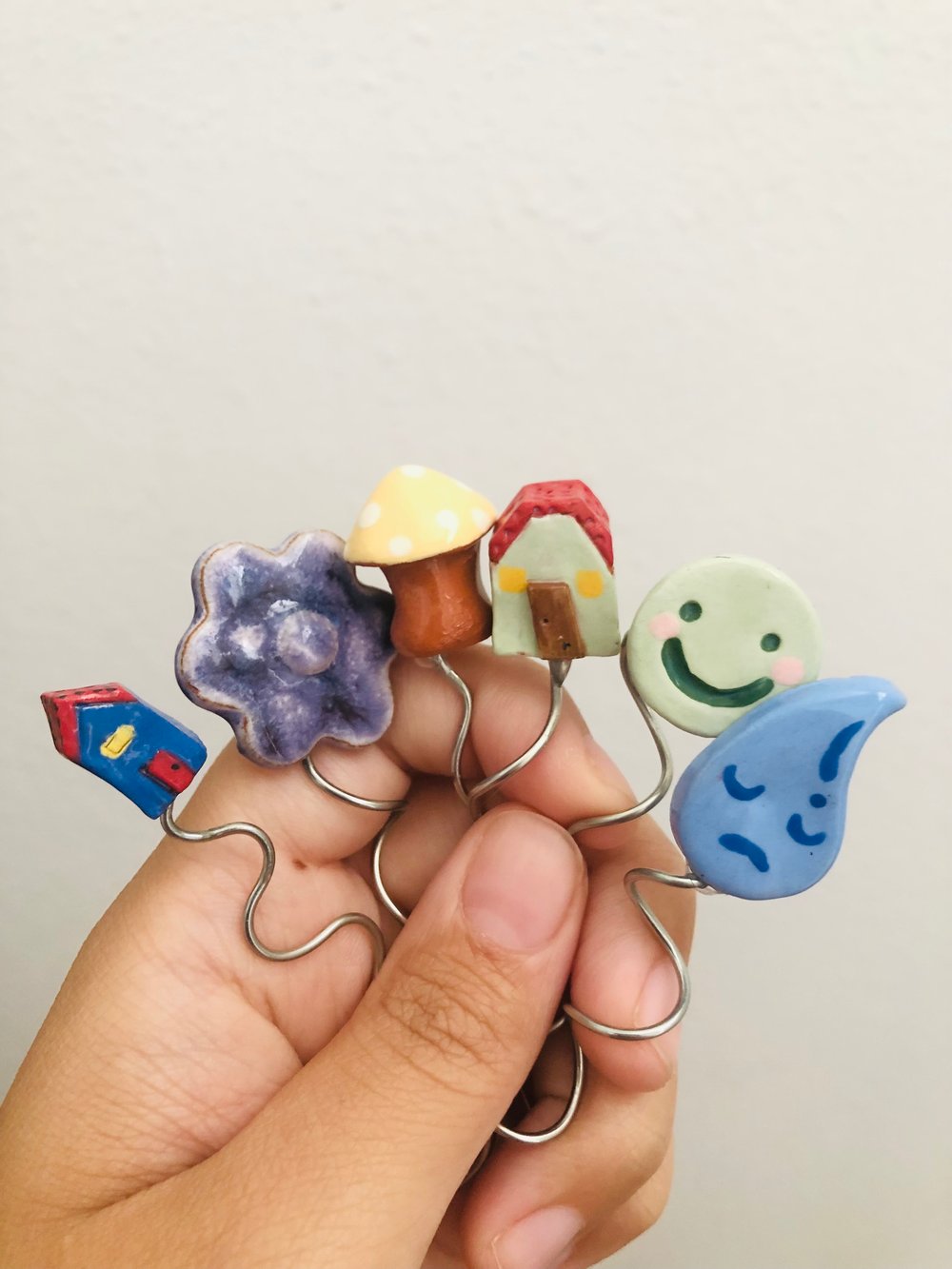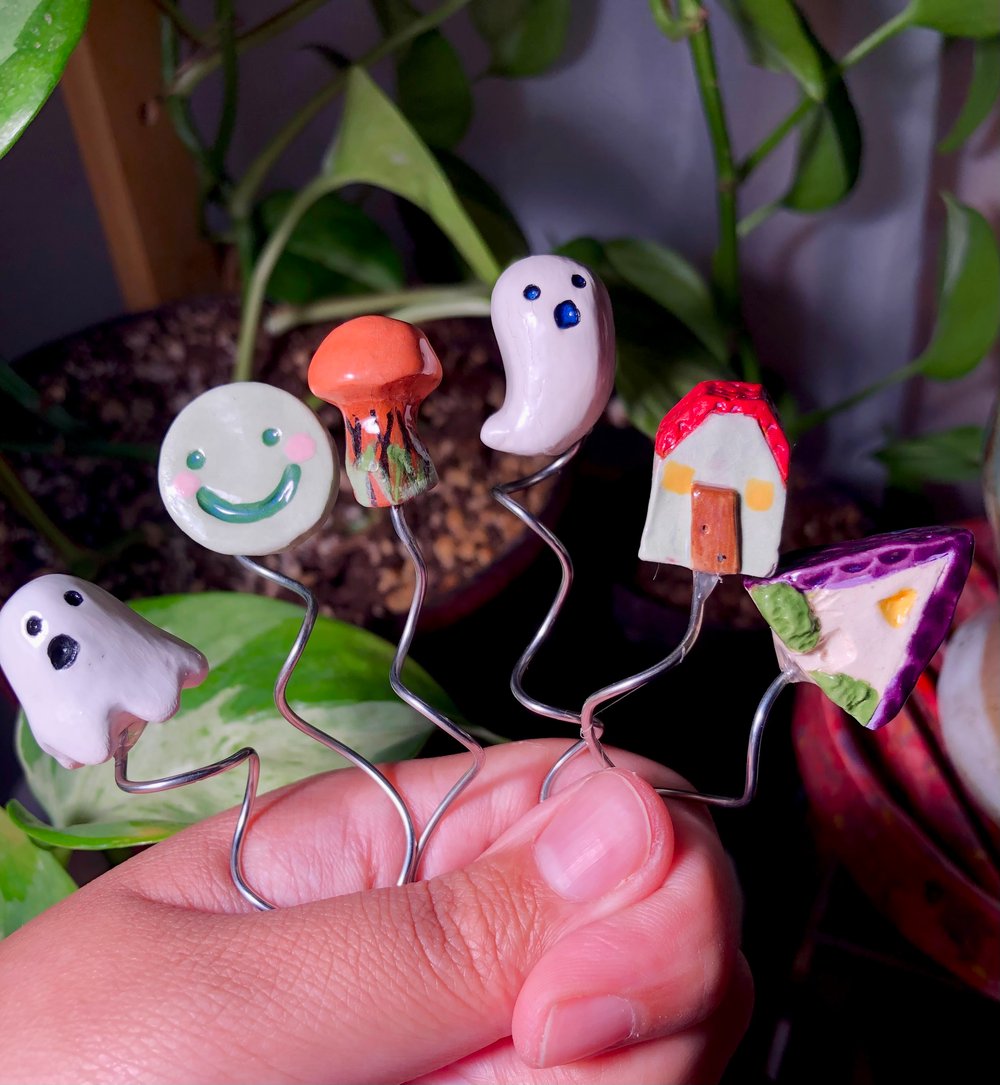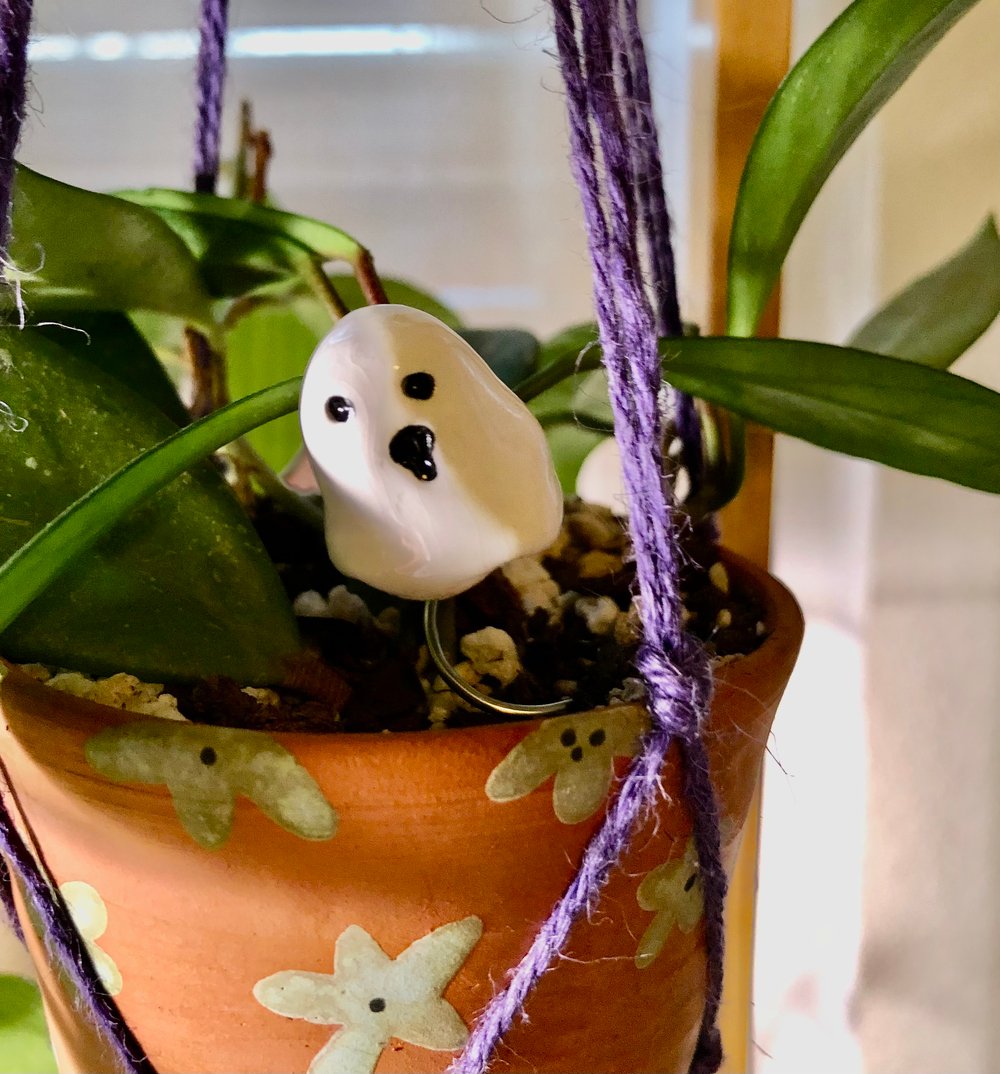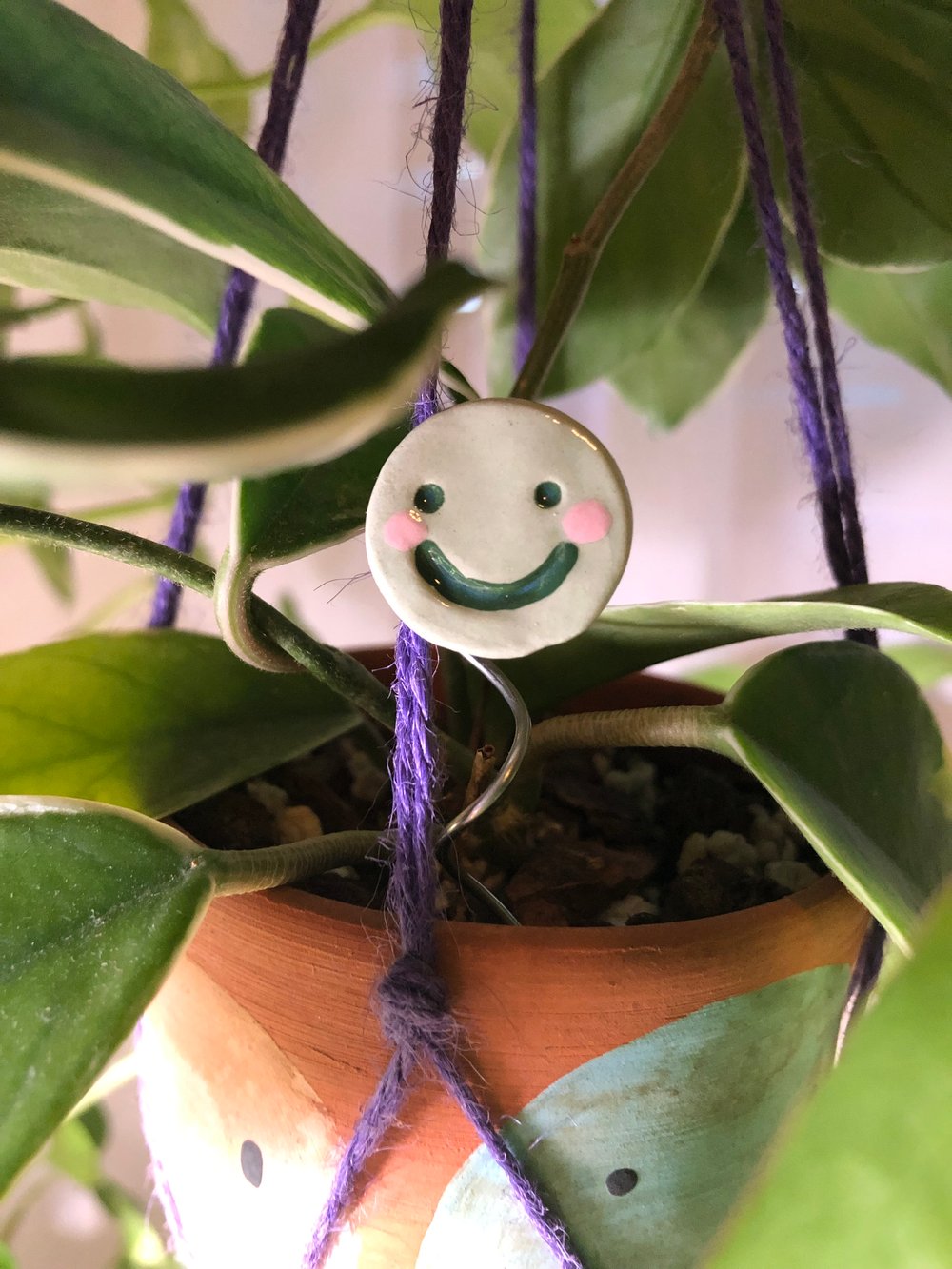 Hello!!
These little plant friends have been handmade and formed from earthenware clay.
(Little house, Mushrooms, Ghost, flower, bees, tear drop, and snail)
The wire is bendable so can be moved around to be placed exactly how you want!
Perfect for little fairy gardens or to add a little bit of fun for your indoor or outdoor plants.
My pieces are one of a kind and in many of them, you will find slight imperfections and marks left by the handmade process. These marks are all a part of the quirky charm that comes with owning a handmade piece.