Witch Print by Cute and Clay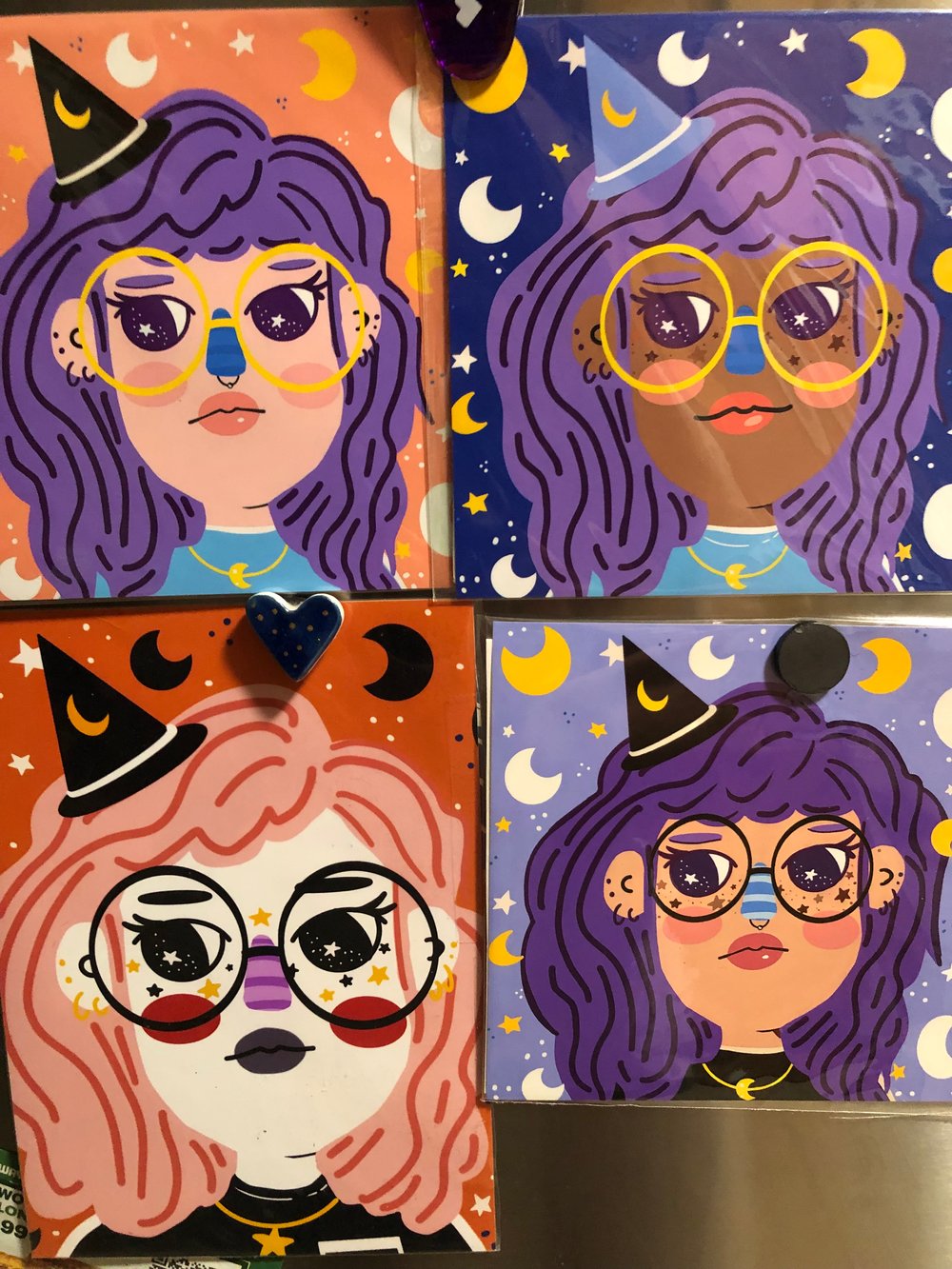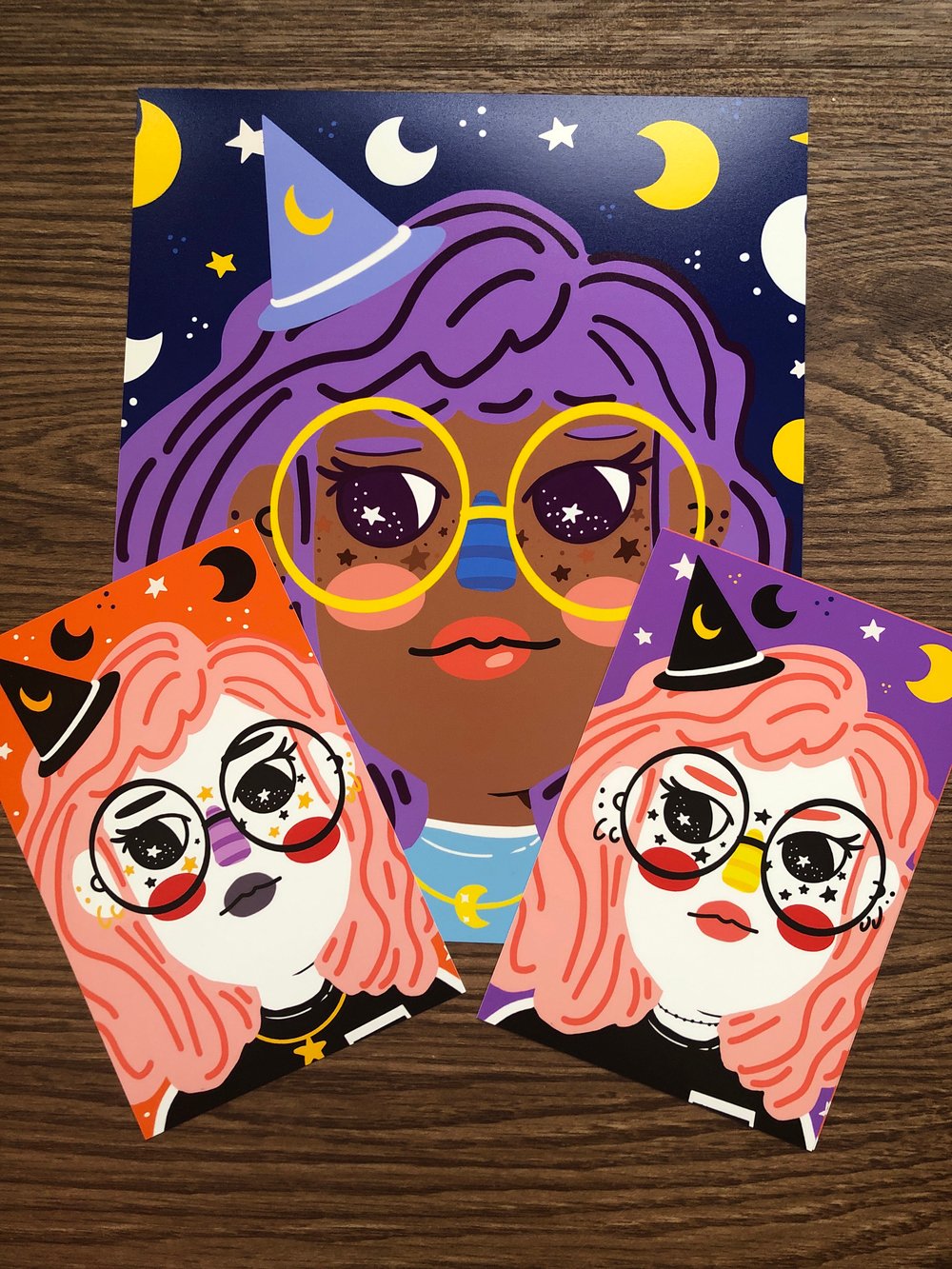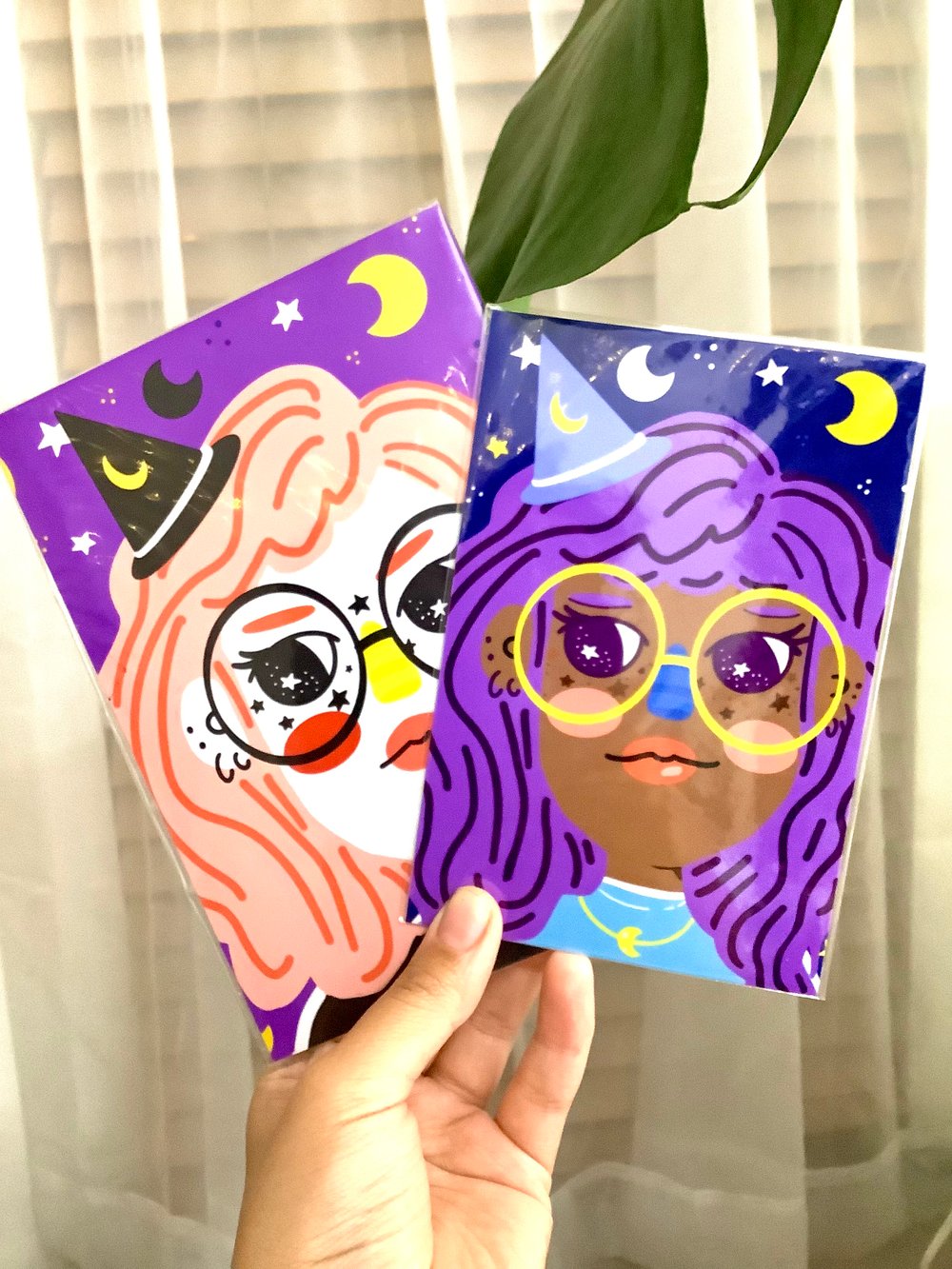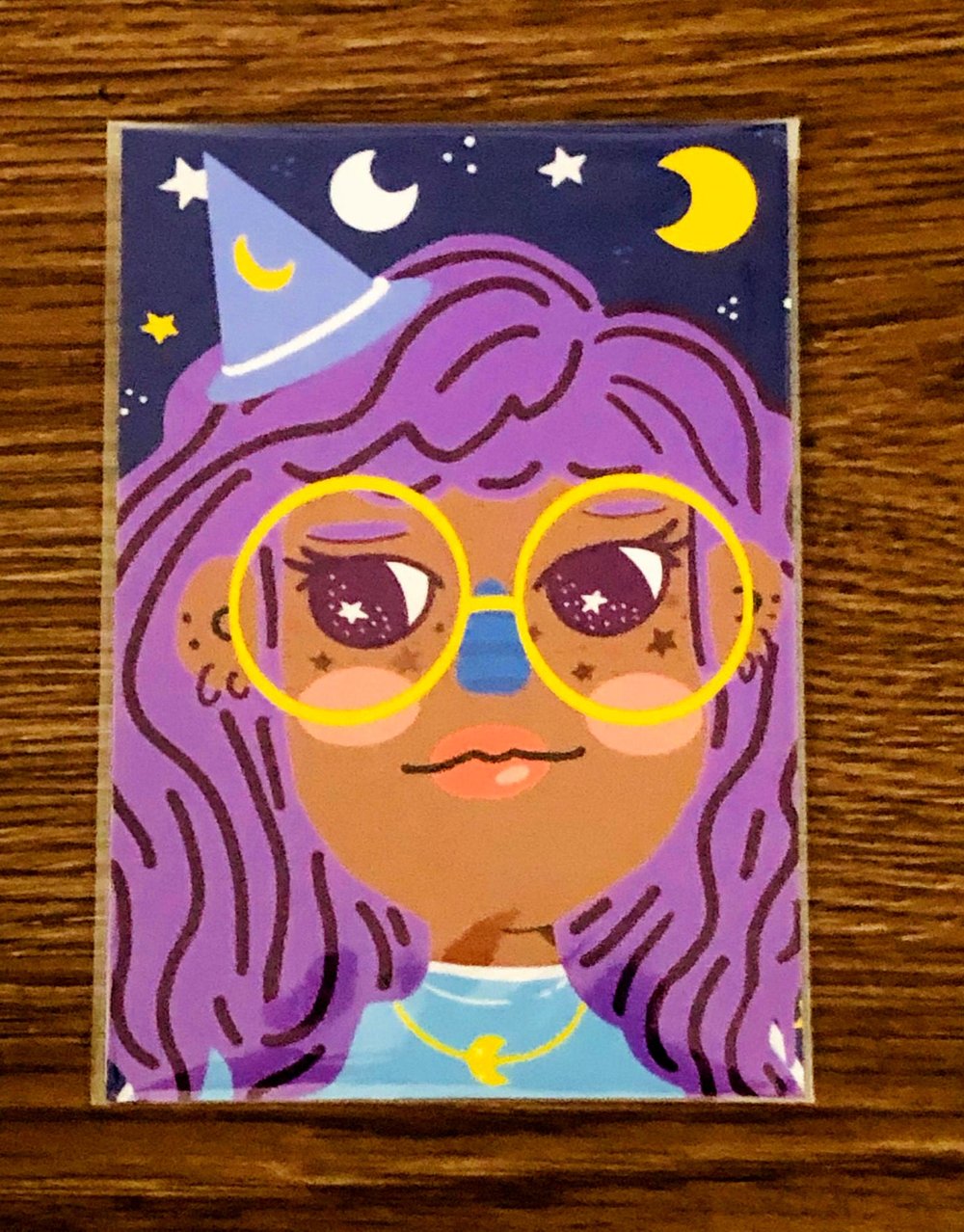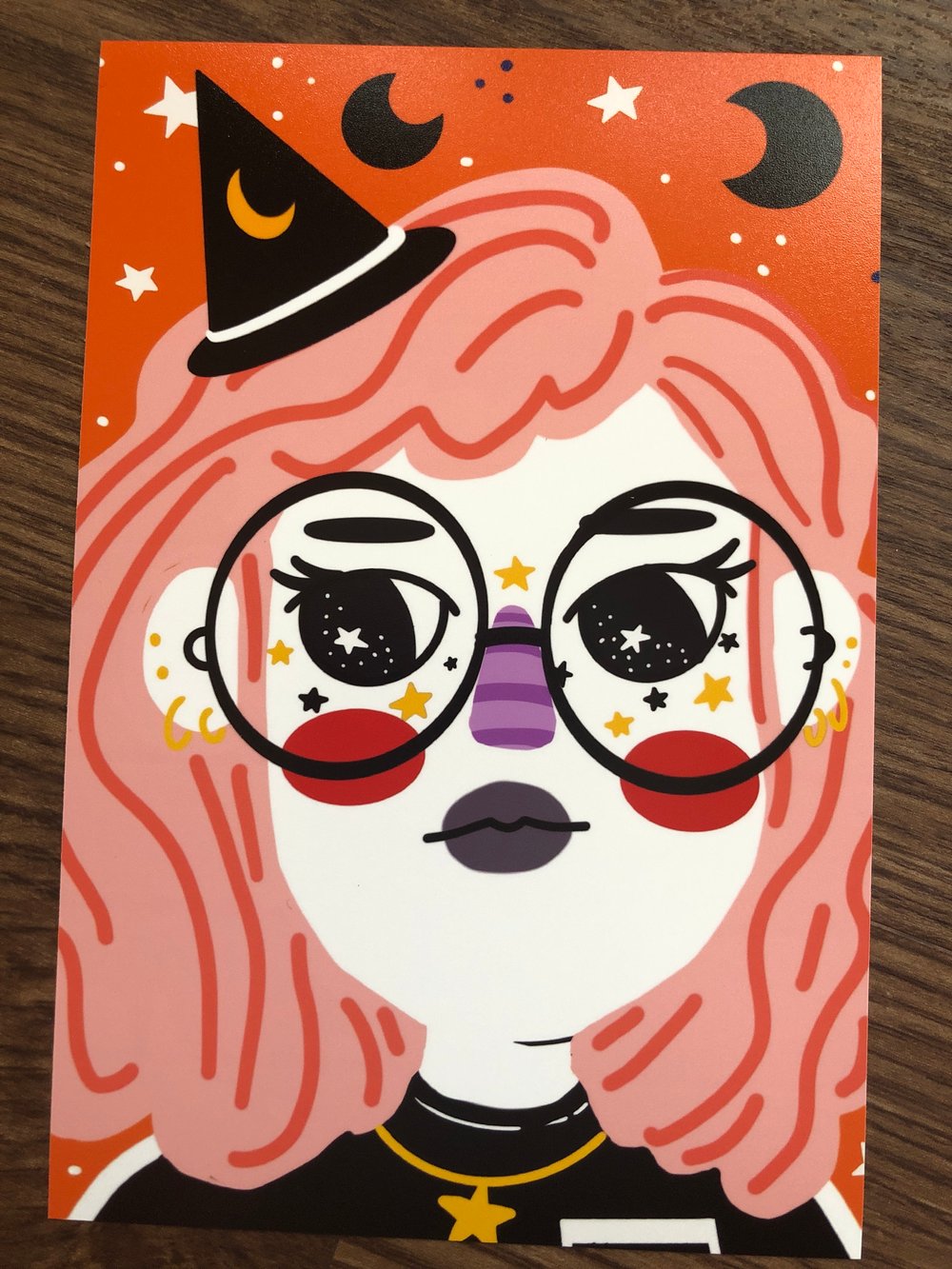 Witch Girl
Choose your Witch and Size of Print
Orange background with pink hair witch. She doesn't have a nose ring but Black lipstick!
Pink background With light purple hair witch. She's got a nose ring and no freckles.
Light blue background with dark purple hair witch. She has a nose ring and black shirt.
Dark blue background with light purple hair brown Witch. She's got star freckles and light blue witch hat!
Sizes are
Square 5 by 5 inches
Rectangle 6 by 4 inches
Larger rectangle 7 by 5 inches